Welcome to Deerpark Pedigree Pigs

Deerpark Pedigree Pigs is a Family owned business where you will be guaranteed personal attention.
Robert Overend has been breeding Pedigree Pigs for 60 years and in Parternship with his two Sons Robert Andrew and Nigel they opened the first privately owned Artificial Insemination Centre in Ireland in 1985.
Deerpark are now expert in freezing and thawing boar semen and have been chosen by the British Pig Association and The Rare Breeds Survival Trust as the Centre to freeze pig semen for their Conservation Programme.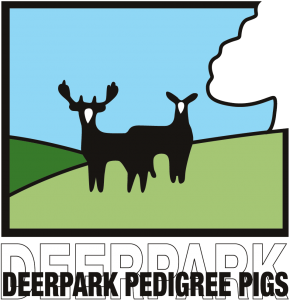 Semen Fresh or Frozen from 14 different Breeds.
LANDRACE
LARGE WHITE
DUROC
WELSH
PIETRAIN
HAMPSHIRE
BERKSHIRE
SADDLEBACK
Oxford Sandy & Black
LARGE BLACK
TAMWORTH
Gloucester OLD SPOT
MIDDLE WHITE
BRITISH LOP